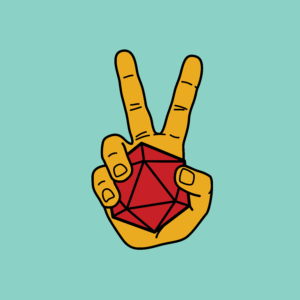 Episode 21: Reflecting on Oriental Adventures and Al-Qadim
August 16, 2020
Show Notes
Fresh off their Gold ENnie win for Best Podcast, Daniel, Steve, and Ammar shared their experiences reading Oriental Adventures and Al-Qadim: Arabian Adventures on Twitch, solutions for the harmful legacies of these products, and how to move forward.
You can watch Asians Read and Critical Read live at twitch.tv/aznsrep!
Shout out to Quest for their generous support of Dungeons & Da Asians! Head to adventure.game and use code REPRESENT at check-out to receive 10% off your entire order.
Head to diceenvy.com/aznsrepresent and use code AZNSREPRESENT to get 10% off!
If you have questions about this episode's themes, suggestions, or anything else related to Asians Represent, get in touch with us on Twitter/Instagram @aznsrepresent, Facebook.com/aznsrepresent, or at aznsrepresent@oneshotpodcast.com.
Follow Daniel @danielhkwan, Steve @DeeEmSteve, and Ammar @ammarijaz on Twitter!
Music:
Intro: Good Vibes by DJ Quads https://soundcloud.com/aka-dj-quads
Outro: Explore by Ikson https://www.soundcloud.com/ikson