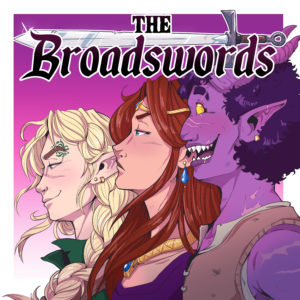 S02E07 – Just Within Reach
April 13, 2019
Show Notes
The broads have been reunited at the temple of Chauntea. They seem to have arrived in the City of Splendours during a time of upheaval. There has been an explosion, and rumours are flying throughout Waterdeep. Will they be able to find Keilah's bagpipes? We're joined by special guests Chris Perkins, Adam Carnevale and Ross Rockafellow.
This episode was brought to you by Les Artisans d'Azure and our patrons.
For CC Attribution, please visit here.