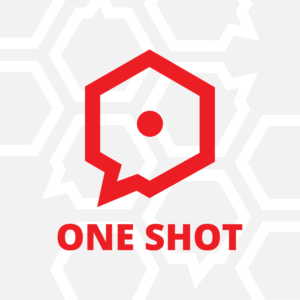 43. Gangland
May 12, 2014
Show Notes
This week James invited Alex Manich, Maggie Dempsey, and special guest cartoonist Kevin Budnik over to play Gangland. This game is special to James because he designed it. As you can imagine, being a James D'Amato system, it is gloriously dumb.
In Gangland players take on the role of gang members in living in the decaying Dystopolis City, a metropolis ruled by YOUTH ORIENTED CRIME. These aren't like the gangs we are used to in real life, in Gangland every gang has a bizarre theme, which they take incredibly seriously.
The ONESHOT crew chose the Muppets as their theme, so this episode turned into the darkest, most violent, and disturbing show we have ever recorded. Enjoy!
Kevin Budnik was nice enough to draw character portraits of everyone this week. Check them out!
LINKS
**IF YOU HAVE EMAILED JAMES IN THE PAST PLEASE SUBMIT UNDER A PSEUDONYM SO HE CAN REMAIN IMPARTIAL**