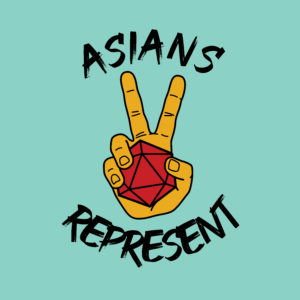 Episode 14: Holiday Recap ft. Jayd!
December 22, 2019
Show Notes
For the final episode of 2019, the fully united Asians Represent crew discusses their favourite pieces of Asian pop culture of the year, their favourite games, and plans for 2020!
Shout out to awesomedice.com for sending us two lovely sets of dice for our Dungeons & Da Asians game!
If you have questions about this episode's themes, suggestions, or anything else related to Asians Represent, get in touch with us on Twitter/Instagram @aznsrepresent, Facebook.com/aznsrepresent, or at aznsrepresent@oneshotpodcast.com.
Follow Daniel @danielhkwan, Ammar @ammarijaz, and Jayd @jaydmaty on Twitter!
Music: Intro: Good Vibes by DJ Quads https://soundcloud.com/aka-dj-quads
Outro: Explore by Ikson https://www.soundcloud.com/ikson