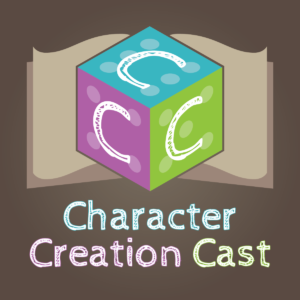 Series 46.3 – Trash Mob! with Melody [Mother Multiverse] (Discussion)
January 17, 2022
Show Notes
Welcome to the final episode of series 46, everyone! This series, we welcome Melody from Mother Multiverse Media, to learn about her game, Trash Mob!, a d4 based, isekai RPG about dying and then waking up as a weak monster in a fantasy world, eventually becoming an OP god! This episode we discuss the process, learn a bit more about Melody, figure out whatever is left over for the fanfic section, and leave you with some oversized amounts of outtakes!
Announcements:
Leave us reviews in any, or all, of these places:
Character Creation Cast on Apple Podcasts (The best place to leave reviews for us)
Character Creation Cast on Podchaser
Character Creation Cast on Stitcher
Character Creation Cast on Facebook
Guests and Projects:
Melody – Mother Multiverse @gamskee
Games discussed this episode:
Trash Mob!
Timestamps:
00:04:13 – Reintroductions and Characters

00:12:23 – D20 for your thoughts?

00:15:32 – What does Melody look for in a game for great character creation to happen?

00:20:09 – How does character creation in Trash Mob stack up to other games?

00:27:03 – How does the process of character creation set expectations for play?

00:31:21 – What story do these character sheets tell about the game?

00:40:20 – What's the of the biggest flaws and what's one of the best parts?

00:49:41 – Fanfic!

01:02:40 – Take it up a level!

01:13:35 – Final Thoughts

01:15:16 – Episode Closer

01:18:44 – Call to Action

01:24:10 – Credits

01:26:05 – Show Blurbs – One Shot

01:26:53 – Outtakes
Transcripts
Music:
Our Podcast:
Character Creation Cast:
Amelia Antrim:
Ryan Boelter:
Our Website:
Our Network:
Network Patreon: