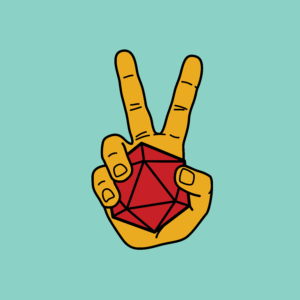 Episode 20: Designing games with Asian themes ft. Banana Chan
August 10, 2020
Show Notes
Daniel was joined by Banana Chan, Steve, and Discord community member Ting to talk about the processes behind designing TTRPGs that feature both Asian themes and mechanics inspired by Asian cultures!
In Jiangshi: Blood in the Banquet Hall, players take on the roles of a Chinese family running a restaurant in 1920s San Francisco. They must go through the challenges of running a restaurant and keeping the family morale up, while dealing with customers giving them a hard time. Night time holds another set of challenges — jiangshi (hopping vampires) come out and roam the streets in search of victims. This was streamed live at twitch.tv/aznsrep!
Shout out to Quest for their generous support of Dungeons & Da Asians! Head to www.adventure.game and use code REPRESENT at check-out to receive 10% off your entire order.
Head to diceenvy.com/aznsrepresent and use code AZNSREPRESENT to get 10% off!
If you have questions about this episode's themes, suggestions, or anything else related to Asians Represent, get in touch with us on Twitter/Instagram @aznsrepresent, Facebook.com/aznsrepresent, or at aznsrepresent@oneshotpodcast.com.
Follow Daniel @danielhkwan, Steve @DeeEmSteve, Banana @bananchangames, and Ting @TheTing1000 on Twitter!
Music:
Intro: Good Vibes by DJ Quads https://soundcloud.com/aka-dj-quads
Outro: Explore by Ikson https://www.soundcloud.com/ikson