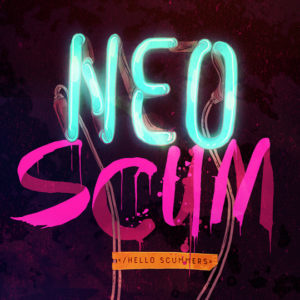 Ep 93: Dead Valley (w/ Stephen Kropa)
January 10, 2022
Show Notes
Deep in the desert in the dead of night, Dak, Pox, and Tech find their missing brother, Rhon. Rhon's found something of his own, secrets buried in the sand. And soon, someone else finds them all.
Featuring Stephen Kropa as Rhon.
NeoScum is Blair Britt, Mike Migdall, Gannon Reedy, Eleni Sauvageau, and Casey Toney. Yeah, daddy. You can find NeoScum on Twitter, on Reddit, and at NeoScum.com.
// THE GOOD STUFF
This episode of NeoScum contains music from Gio Benedetti and the following songs from HoZac Records:
Ontology – Population
Mirage – Georgiana Starlington
Dance – Mickey
The Ocean – Georgiana Starlington
Asymptotes I – Nice Face
I'm Dead (Instrumental) – The Limiñanas (ending plug)
Music may have been edited or modified for use. Learn more about HoZac and the artists they support at HoZacRecords.com.