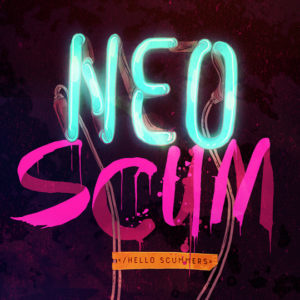 Ep 82: Voice of Shadows
June 5, 2021
Show Notes
The NeoScum finally have an audience with the Moab Lich. But it seems a simple chat is out of the question.
NeoScum is Blair Britt, Mike Migdall, Gannon Reedy, Eleni Sauvageau, and Casey Toney. Yeah, daddy. You can find NeoScum on Twitter, on Reddit, and at NeoScum.com.
// THE GOOD STUFF
This episode of NeoScum contains the NeoSad Theme and Missing Sister Theme (Moody Piano) by Gio Benedetti, and the NeoMetal Theme by Gio Benedetti, Paul Haile, John Courage, and Alex Leach.
Also featuring the following music from HoZac Records:
The Train Creep A-Loopin – The Limiñanas
No Manchester – Ruby Karinto
Who Killed Brian Jones – David Peel
I'm Dead (Instrumental) – The Limiñanas (ending plug)
Music may have been edited or modified for use. Learn more about HoZac and the artists they support at HoZacRecords.com.