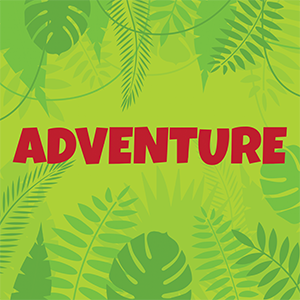 1. Pokemon – A Thorny Situation
May 16, 2017
Show Notes
Welcome to ADVENTURE, heroes! This week, Pranks joins Bekah McFarland, Sarah Staudt, Ross Kelly, and some very familiar voices to be the very best, like no one ever was.
Ross cannot be found doing anything, anywhere. (Except on Twitter, at @rosster.)
Rebekah McFarland's Etsy store is (https://www.etsy.com/people/Rebrekah). Have her fix your books at http://mcfarlandbookrepair.com/.
Sarah has two other shows: The Immortals and Ad Absurdum, both of which can be found at http://theartimmortal.com/. She can be found at @SarahS2333.
James, Kat, and Johnny can be found at various places on the OneShot Network and on nevertellmethepods.com. Johnny also hosts Dilettante Ball.
Pranks is also on Never Tell Me the Pods and at @roguetldr.
Our version of Pokemon Pen and Paper can be found at here.