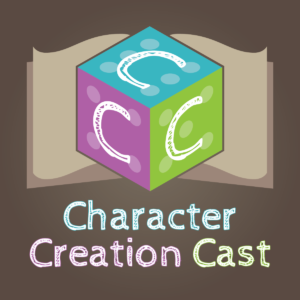 Series 4.3 – L5R 4E with Tanner Clausen (Discussion):
May 28, 2018
Show Notes
This is the third episode in the fourth series and on today's episode we sit down with Tanner Clausen, GM on the Shadow of the Cabal podcast, to finish discussing character creation for Legend of the Five Rings 4th Edition.
Timestamps:
———–
00:00:00 – Announcements
00:03:59 – Introductions
00:09:10 – D20 for your thoughts? / How Tanner got into RPGs.
00:11:21 – Tanner's process for creating characters in any system.
00:12:42 – How does L5R character creation stack up to other systems?
00:27:11 – How do the mechanics of character creation reinforce the feel of L5R?
00:36:06 – How does character creation set expectations of play?
00:48:10 – How would our group hold up, mechanically, in a normal L5R game?
01:03:24 – Take it up a level / How does a character level up?
01:14:50 – Would it be a good idea to have advancement in mind during creation?
01:18:58 – Final advice from Tanner about L5R.
01:20:00 – Episode Closer
01:25:10 – Outtakes
01:34:33 – One Shot Network Promo
Guests and Projects:
——————–
Tanner Clausen: [@TantaClaus][1]
Shadow of the Cabal Podcast
Twitter: [@sotcpod][2]
Podcast: https://shadow-of-the-cabal.pinecast.co/
The Ultimate RPG Character Backstory Guide by James D'Amato: https://amzn.to/2LBoTz3
Game systems discussed in this episode:
—————————————
Legend of the Five Rings 4th Edition
DriveThruRPG: https://www.drivethrurpg.com/product/83945/Legend-of-the-Five-Rings-4th-Edition
Character Sheets:
https://www.blockpartypodcastnetwork.com/completed-characters/2018/5/14/series-41-characters-l5r-4th-edition-with-tanner-clausen
Dice Pairings
————-
Amelia's Character
Chessex Gemini Black and Red w/Gold: https://amzn.to/2IbgQXm
In the rich, dark, bold colors of the scorpion clan
Ryan's Character
Chessex Gemini Blue and Teal w/Gold: https://amzn.to/2IcYhSq
Representing the water affinity and her magical roots
Tanner's Character
Chessex Opaque Dusty Green with Copper: https://amzn.to/2Iyup6P
Green and Gold in the colors of the dragon
Music:
——
Opening: [Meditation Impromptu 03][3] by [Kevin MacLeod][4]
Clip 1: [Clean Soul][5] by [Kevin MacLeod][6]
Clip 2: [Shadow of the Cabal][7] opening theme
Main Theme: [Hero (Remix)][8] by [Steve Combs][9]
Our Podcast:
————
Character Creation Cast: [@CreationCast][10]
Amelia Antrim: [@gingerreckoning][11]
Ryan Boelter: [@lordneptune][12]
Our Website: http://www.charactercreationcast.com
Our Network: https://oneshotpodcast.com/
[1]: https://twitter.com/TantaClaus
[2]: https://twitter.com/sotcpod
[3]: http://freemusicarchive.org/music/Kevin_MacLeod/Calming/Meditation_Impromptu_03
[4]: http://incompetech.com
[5]: http://freemusicarchive.org/music/Kevin_MacLeod/Calming/Clean_Soul_1388
[6]: http://incompetech.com
[7]: https://shadow-of-the-cabal.pinecast.co/
[8]: http://freemusicarchive.org/music/Steve_Combs/Principal_Photography_1493/11_Hero_Remix
[9]: http://freemusicarchive.org/music/Steve_Combs/
[10]: https://twitter.com/CreationCast
[11]: https://twitter.com/gingerreckoning
[12]: https://twitter.com/lordneptune