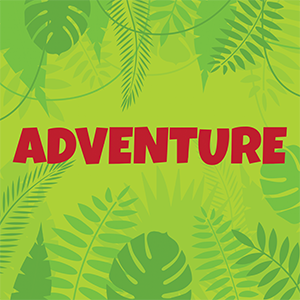 Harry Potter 2 – Sheer Lunacy
July 4, 2017
Show Notes
Are Hermione, Ron, and Luna in too deep when they dive into the Black Lake in search of potion ingredients? Water they thinking?
Sarah Staudt can be found on two other shows: The Immortals and Ad Absurdum, both of which are at http://theartimmortal.com/. She can be found at @SarahS2333, tweeting very rarely.

Johnny (@JohnnyInBriefs) can be found at various places on the OneShot Network including Campaign, and also is a host on Never Tell Me the Pods. Johnny also hosts the podcast Dilettante Ball.
Patrick (@patlikestotweet) is the host of the excellent Dungeon Rats and Pat Trek podcasts.  He does a crazy amount of things behind the scenes at OneShot, but one thing he doesn't do is laugh at Pranks' jokes.
Pranks is the main host of Never Tell Me the Pods and can be found on Twitter at @roguetldr.​