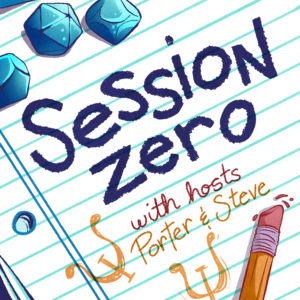 Episode 11: Privilege
April 23, 2019
Show Notes
Porter and Steve discuss privilege and how it can play out in our imaginary worlds as well as the real one. What role does oppression play in our imaginations? Join us in examining the impact of the statuses we hold on the worlds we build and the characters we make.
Steve Discont can found on twitter at @bearlynormal, and Porter Green at @DagmarRugosa.

You can go to the following URLs or research articles to learn about some of the topics discussed in this episode:

Privilege, Power, and Oppression: Johnson, A. G. (2018). Privilege, power and difference (3rd ed.). Boston, MA: McGraw-Hill.

Causes for racial differences in cognitive testing: Outtz, J. L., & Newman, D. A. (2010). A theory of adverse impact. In J. L. Outtz (Ed.), Adverse impact: Implications for organizational staffing and high stakes selection (pp. 53-94). New York: Taylor & Francis.

Belonging Outside Belonging – Avery Alder's Dream Askew, and Benjamin Rosenbaum's Dream Apart

One Shot Podcast's run of Dream Apart: Part 1, Part 2, and Part 3

"May I Play a Character From Another Race?" by James Mendez Hodes

"The Sugarcoated Language of White Fragility" by Anna Kegler

White fragility: The works of Robin DiAngelo, PhD

Racism in Fantasy Race building:

Monson, M. J. (2012). Race-Based Fantasy Realm: Essentialism in the World of Warcraft. Games and Culture, 7(1), 48–71. https://doi.org/10.1177/1555412012440308
Race: the Original Sin of the Fantasy Genre By Paul B Sturtevant