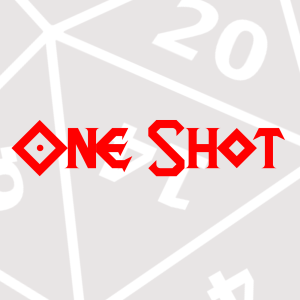 196. Torg Eternity Part 1
April 17, 2017
Show Notes
James hosts Eric Simon and some friends to preview Torg Eternity which will be up on Kickstarter soon.
After earth has been invaded by a host of hostile dimensions a braves group of heroes has banded together across timelines and realities to defend humanity: The Storm Knights. Thier resistance to extradimensional influence is small yet determined.
Recently a group of their operatives went missing in the domain of the tyrannical Cyber Pope. Command has put together a colourful crew of operatives to tray and rescue their missing team.
TABLETOP ARTISANS
Site
TWITCH SCHEDULE
Dragoon 8:00 PM CST 4​/19
Twitch.tv/OneShotRPG
TAKE ACTION
Find your Senators
Find your Congressmen
Make 5 Calls