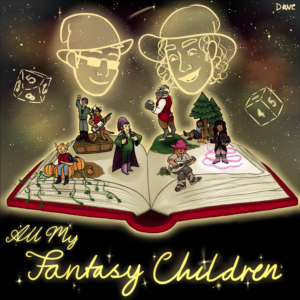 168. Goblins: Heist (Featuring Viditya Voleti)
July 4, 2021
Show Notes
Welcome, Junior Wizards! This week, we are joined by the incredible Viditya Voleti to once and for all decide what Goblins are in the world of Fantasy!
We will be playing their incredible world-building game, "A Land Once Magic", to not only learn of Goblins place in the world, but also their place throughout Fantasy's history…
Viditya Voleti's links!
Twitter
@vidityavoleti
Itch.io
A Land Once Magic
https://vidityavoleti.itch.io/a-land-once-magic